I

ndore

M

anagement

I

nstitute

The institute was set up in 2008 since then Indore Management Institute (IMI) is consistently creating history by giving it's best to the students. Indore Management Institute (IMI) has world-class infrastructure that facilitates excellence in teaching, research, consulting and other professional activities. We have a long standing reputation for innovation. Our desire to do things differently lies in our foundation.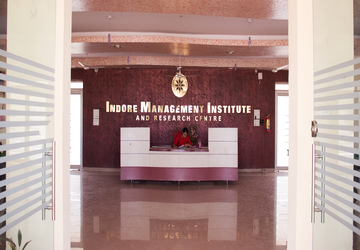 Infrastructure
Infrastructure: Indore Management Institute was established in 2008 under the aegis of Sardoni Saraswati Shiksha Samiti. It has successfully completed 13th years of excellence and is advancing towards its 14th year academic session with a new hope and synergy. Our college offers three year full time degree program namely B.COM, BBA, BA.LLB (HONS) affiliated to Devi Ahilya Vishwavidyalaya Indore.Our college also provides two years post graduate MBA degree programme which is also affiliated to Devi Ahilya Vishwavidyalaya Indore and two years PGDM diploma programme approved by AICTE New Delhi. We offer specialization in the areas of Marketing, Finance, Human Resource, Business Analytics & Banking & Financial Services and IT.The institute provides quality education by creating a culture of trust, fairness, and tolerance and positive orientation. The college is located in a pollution free, peaceful environment with lush green campus and is spread over an expanse of 130680 sq ft in the heart of Indore city. The building is well designed and spacious with airy interior, full of natural light. Its high standard of living attracts people from across the country and abroad making it a potpourri of diverse communities and cultures.
Library
Library: IMI's library holds a rich collection of printed and electronic resources which include books, journals, and databases and audio – visual materials. Additionally, the library has steady flow of newspapers, magazines, and CDs on management. It is a hybrid library with state-of-the-art technological applications. Library with its modern collection of knowledge resources and innovative information services plays an essential role for the academic community in their intellectual pursuits. Library has a unique collection of around 8000 books.The Library aims:
To be a world-class knowledge resource centre in the area of management sciences
To provide appropriate knowledge resources to meet the information needs of the academic community of the Institute
To provide proactive and innovative information services to the academic community and to support the Institute in becoming a top ranked world-class business school.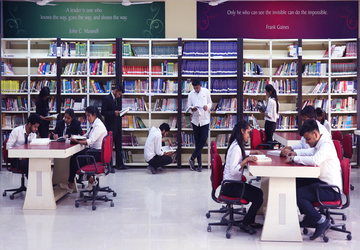 Computer Lab & Digital Lab
Computer Lab & Digital Lab: Indore Management Institute maintains a sophisticated computer lab of 300 up-to-date configured computers. Individual access is ensured and the students get hand on experience in the lab. The computer terminals are connected with Local Area Network (LAN) with a speed of 10 mbps so that students can make use of internet for the study purpose and online exams. The lab is well equipped with high performance processors and latest authorized software hardware configurations and the practical training is been given by qualified academic and technical staff.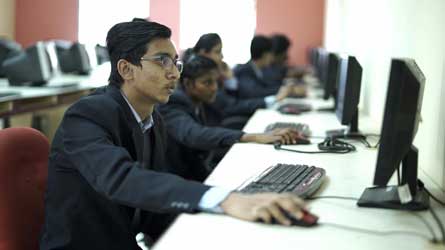 Classrooms
Classrooms: The college premises consist of 20 air-conditioned classrooms. For exclusive Teaching – Learning Synergy. LCD projector system is used along with the simulating pedagogy to ensure a fusion of modern and innovative educational methodology. There are several tutorial rooms for face-to-face interaction between the facilitator and learner.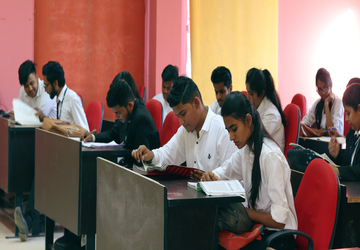 Pedagogy
Pedagogy: A variety of teaching and learning techniques are employed to impart knowledge and skills to students at IMI. Lectures, case analysis, simulation games and exercises, syndicates, group discussions and practical project work are commonly used to develop conceptual, analytical and decision making skills and to prepare the students to face the challenges of the complex business and organisational environment. An attempt is made to assess the students' performance through a continuous system of tests, quizzes, and mid-term and semester-end examination to ensure highest academic standards as well as practical orientation.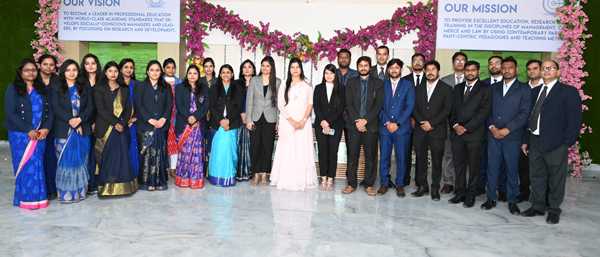 Management Lab
Management Lab: IMI's Management Lab is designed to push the walls of our knowledge through the latest developments & best practices prevalent in the current economy to break the stereo typical boundaries of education.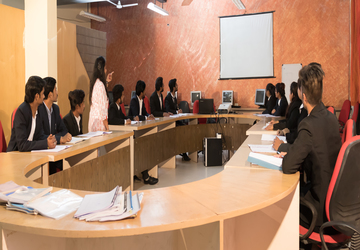 Summer Internships
Summer Internships: Our economy is changing daily, and with it, the talents, skills, and experience needed to be a part of that growth cycle are too. This is a big reason behind the growth of applied learning and internship opportunities becoming a key part of the college experience for all students. From the beginning of their graduation, students are required to undertake practical training in an organization under the guidance of a senior manager that leads you to paid internships in diversified sectors with varied duration.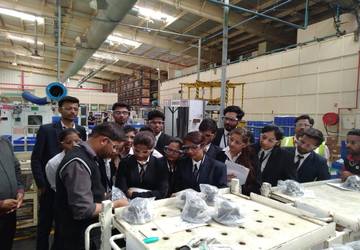 Cafeteria
Cafeteria: IMI is blessed with a well furnished and ventilated canteen with all the modern facilities. The institute has proposed highly nutritious food prepared in ultra-modern kitchen. The pleasant ambiance in the dining area is another bonus added. Several other facilities including seasonal foods, veg. Indian cuisine exists in our cafeteria. This is a place where in there is a scope for informal interaction between students and faculty occurs. The culture also promotes at ease.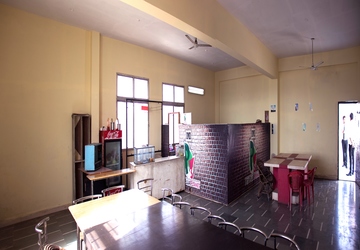 Audio Visual Room
Audio Visual Room: The Audio Visual room is used by different departments, for holding seminars, workshops, guest lectures, presentations meetings etc. It enables the students to have direct access and awareness with all the modern educational and technological advancements. The hall is equipped with computer, digital light processing projector and multimedia display system with surround audio system.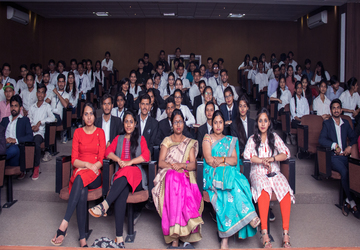 Quadrangle
Quadrangle: The college quadrangle is used for various events held in the college, like the Career Fair, Exhibitions, Visions, Alumni Meet, street plays, food festival etc.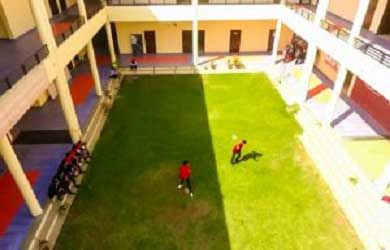 Bus Facilities
Bus Facilities: Separate bus facility is available for students staying in hostels located outside the campus and in the city.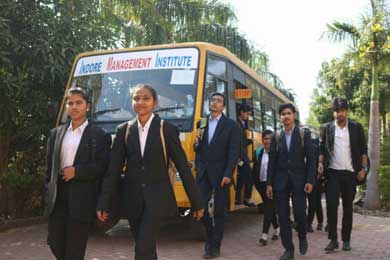 Wi-Fi
Wi-Fi : The campus of Indore Management Institute has been enabled with wired and as wells as (Wireless) Wi-Fi Network. The facilities being provided through these services are access to internet and institution based mail access. The coverage of Wi-Fi is not restricted to classrooms, but also extends to common areas like lawns, auditorium, library, cafeteria etc.With this infra, students of IMI have access to all e-learning material related to academics. In addition, online access to various reference books, newspapers has also been made available for the benefits of the students.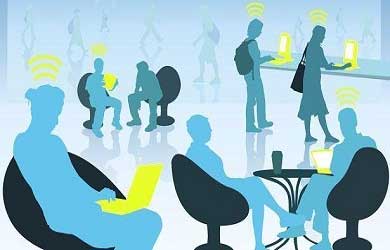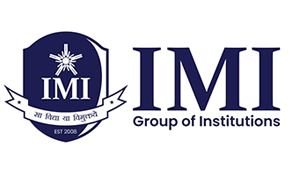 Indore Management Institute (IMI)